An evening of stories and music from your North Shore neighbours about belonging and connection, vulnerability and courage, friendship and humanity across differences.
This is Us:
Diverse North Shore Poetry Event
We asked North Shore residents to share their stories of belonging, inclusion, and connection through original poetry. These poems were shared with the community on March 10, 2020.
"These kinds of learning opportunities are very important as they take us out of our regular routines to show us different ways of doing, acting, meeting new people and learning how to be a more welcoming society where we all have space."
North Shore Service Providers' Forum
Working together for improved immigrant inclusion in our North Shore communities
Brave Conversations:
Shifting Systems Towards Inclusivity
How can we engage more effectively across differences? How can we begin to shift our systems - education, legal, health, and others - towards more inclusive policies and practices?
"Our relationship with NSIIP has developed our ability of serve and reach a growing immigrant community. With the assistance of NSIIP, we have been able to interact with hundreds, if not thousands, of immigrants."
Learn more about strategies and actions that emerged from our 2017 Acting Against Racism forum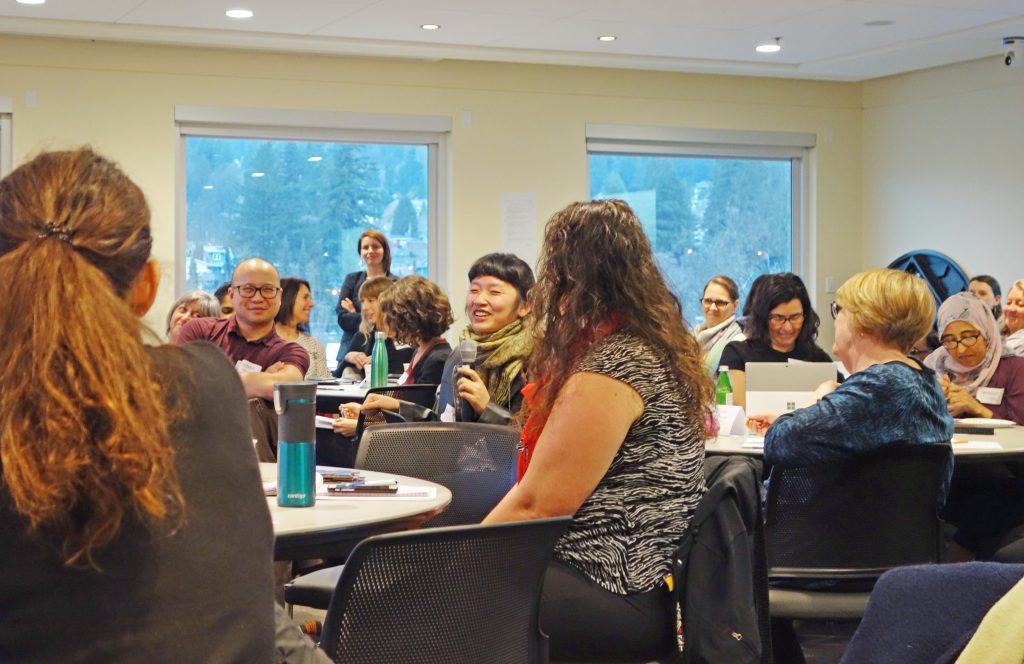 Building an Inclusive North Shore
The North Shore Immigrant Inclusion Partnership (NSIIP) is a coalition of 35+ community agencies and institutions focused on improving the settlement outcomes of new immigrants. 
Through collaboration with our partners, we aim to work towards a vision of an inclusive North Shore where everyone has a sense of belonging. We support projects and lead initiatives that aim to ensure all immigrants have opportunities to fully participate economically, socially, and civically in our North Shore communities.
Municipal Governments
District of West Vancouver, District of North Vancouver, City of North Vancouver
Community Service Providers
North Shore Multicultural Society, Family Services, Community Resource Centre, Neighbourhood House, Silver Harbour Seniors' Centre, and more
Arts, Culture & Recreation
North Van Arts, Presentation House Theatre, North Vancouver Recreation & Culture, North Vancouver Museum & Archives, and more
Health & Education
Capilano University, North Vancouver and West Vancouver School Districts, Libraries, Vancouver Coastal Health, Canadian Mental Health Association
Local Businesses & Associations
WorkBC, North & West Vancouver Chambers of Commerce, Vancity
Copyright ©2019 NSIIP.ca. All rights reserved.