Weaving our Humanity: An evening of Story
October 26, 2016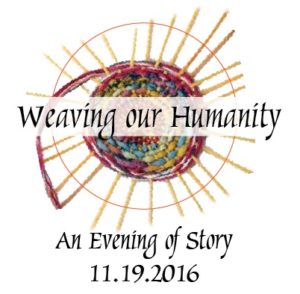 Gather with neighbours for an evening of story and music! Hear about belonging and missed connection, vulnerability and courage. Hear about what friendship and humanity across cultures mean in our diverse community.
Saturday, November 19th  –  7pm at Presentation House Theatre
Celebrate Multiculturalism Week in BC!   Get more information and tickets to this FREE event.
Interested in sharing your story with us? Write to us at: nsiip@nsms.ca
This is a collaborative project of the North Shore Immigrant Inclusion Partnership managed by the North Shore Multicultural Society
Back