Community Connection and Intercultural Relationships
Goal:  North Shore residents are engaged in building cross cultural relationships and mutual trust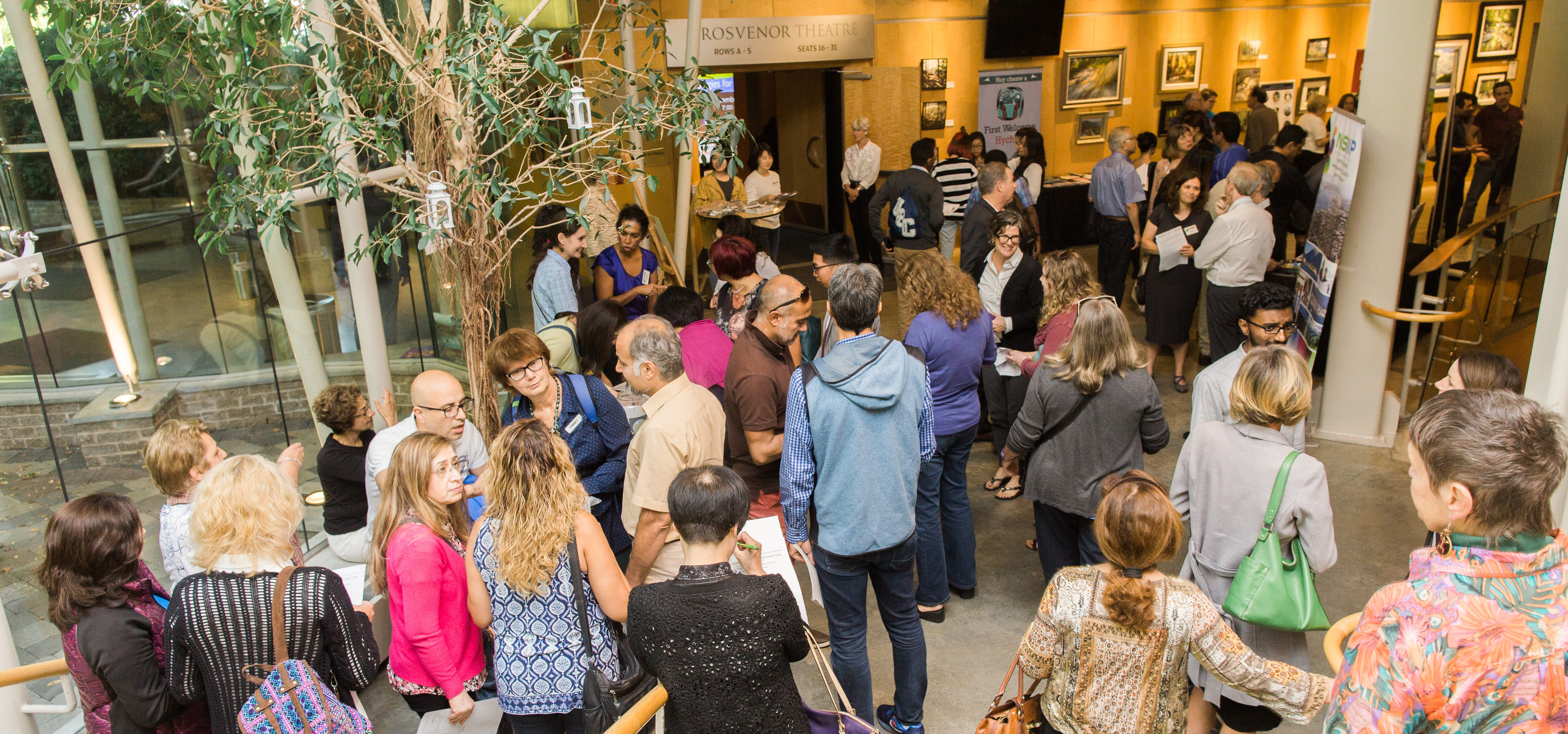 Actions
2017/18
Developed an info resource on Lunar New Year in partnership with the West Van Memorial Library, North Van City Library, and North Van District Library.
Piloted the Cultural Ambassadors project at the Iranian-Canadian Congress' Chaharshanbe Suri (Fire Festival) at Ambleside Park
Hosted Acting Against Racism: Strategies for Moving Forward.
September 14, 2017  – An anti racism forum with over 400 participants hosted at the Kay Meek Centre.  

See complete details here

.
2016/17
Created a Calendar with important celebrations/events on the North Shore
Developed an information resource on Norooz in partnership with the West Van Memorial Library, North Van City Library, and North Van District Library
Engaging faith leaders on opportunities for collaboration
Hosted conversations across the North Shore as a part of the Inclusive Inquiry Community Conversations. Read more about the findings of our community conversations here.

Newcomer Stories: BC Multiculturalism Week Display 2016
November 2016 – We compiled 9 newcomer stories and poems into a series of posters celebrating
the diversity that exists on the North Shore. The posters were displayed in community spaces on the North Shorethrough BC Multiculturalism Week. See them all here.
Weaving Our Humanity: An Evening of Story
November 19, 2016 – The North Shore community was invited for an evening of story and music at Presentation House Theatre. We had 3 community storytellers, 2 musical performances, a keynote speaker and a spoken word artist create a warm welcoming space for the last day of BC Multiculturalism Week. Attendees heard about belonging and missed connection, vulnerability and courage. They also heard about what friendship and humanity across cultures means in our diverse community.
See photos from the event here.
Read the final poem written during the event here.
See news coverage of it here.The event was a partnership between NSIIP, the North Shore Multicultural Society, and Presentation House Theatre. Weaving Our Humanity was the final event in a series of  community conversations that was held on the North Shore as part of NSIIP's Inclusive Inquiry Project.
Resources from this Group
Strategies and Actions to Act Against Racism
Members
Co-Chairs:
Committee Members:
Alison Campbell,

North Vancouver District Library



Arleta Beckett, District of West Vancouver
Doti Niedermayer, District of West Vancouver
Farzaneh Davoodi, Immigrant Advisory Council
Janet Wallace, North Vancouver Recreation & Culture

Joanne Franko, 

North Shore Neighborhood House



Jody Weiderick,

West Vancouver Community Centre

Johnny Trinh, Presentation House Theatre
Karen Phigin, North Vancouver Recreation & Culture
Kim Selody, Presentation House Theatre
Lindy Pfeil, 

Immigrant Advisory Council



Lois Taylor,

North & West Vancouver Soroptimists



Meharoona Ghani, North Shore Multicultural Society
Michelle Lebeau, Capilano University
Mikale Fenton,

 

North Vancouver City Library



Sheelah Donahue, West Vancouver School District
Vida Sandoughdar, North Vancouver Recreation & Culture
North Shore Demographics
15.5% of immigrants
in the City of North Vancouver are Muslims.
Source: 2016 Census
11.6% of immigrants
in the District of North Vancouver speak Farsi most often at home
Source: 2016 Census
19.3% of immigrants
in West Vancouver speak Mandarin most often at home.
Source: 2016 Census
31.6% of labour force
age 15 years and over, in the District of North Vancouver are made up of immigrants.
Source: 2016 Census
13.5% of immigrants
in the City of North Vancouver speak Farsi most often at home.
Source: 2016 Census
35.9% of recent immigrants
age 15 years and over, in the District of North Vancouver are in the low income bracket.
Source: 2016 Census