North Shore Board & Committee Diversity Project Information Session
Date: September 19, 2017
Venue: NSMS, 207-123 15th Street, North Vancouver, BC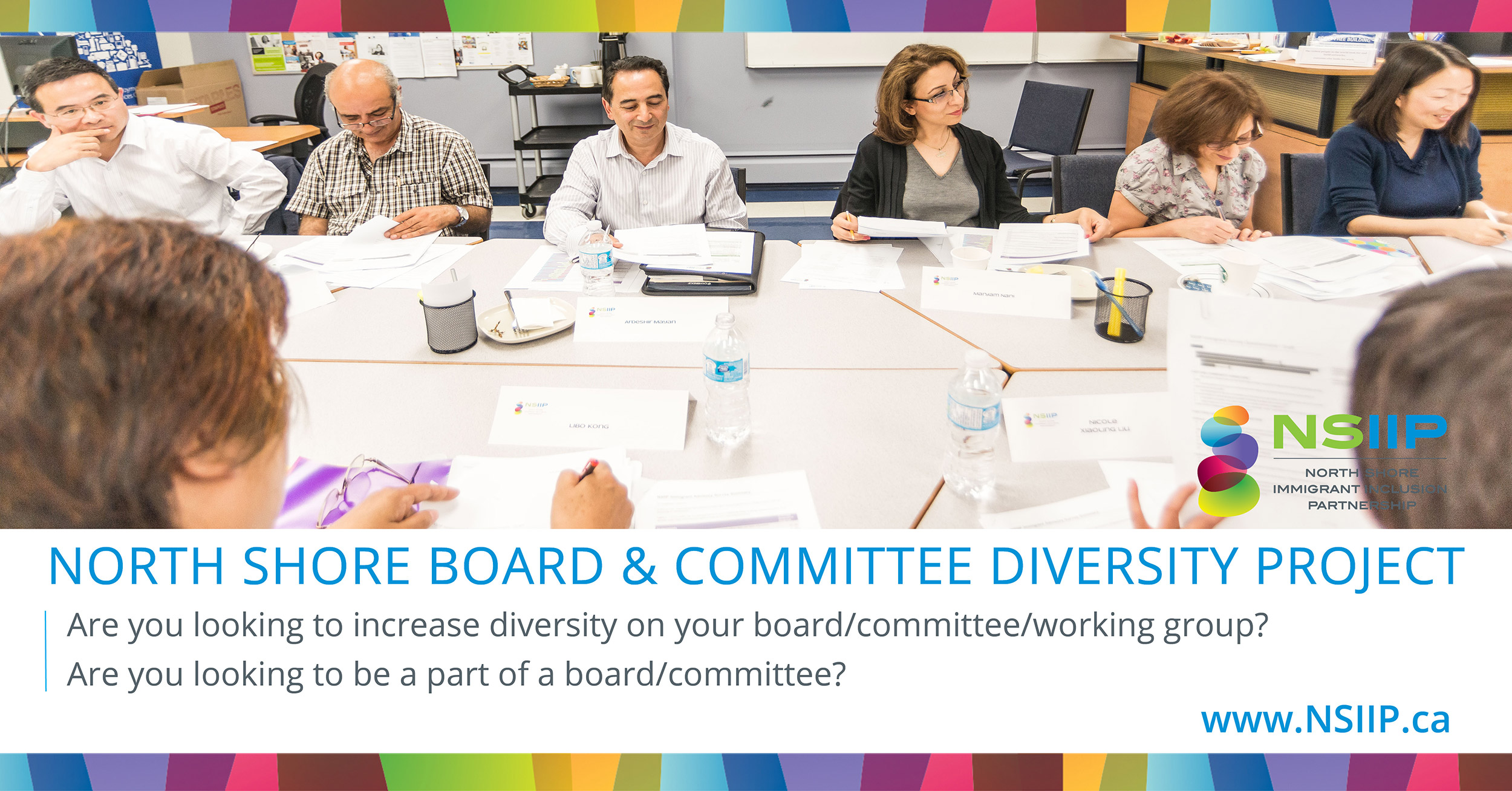 We are recruiting established immigrants who live on the North Shore to join boards of directors and citizen advisory committees of local non-profits and government organizations. NSIIP will provide training, networking, matching, orientation, and mentoring opportunities to candidates and organizations.
Information Session will be held on Tuesday, September 19, from 5:30pm to 7:30pm at NSMS, 207-123 15th Street, North Vancouver.
To register or for more information, contact Angela at wfg@shaw.ca or 604-522-1492.
Back