Building an Inclusive North Shore
The North Shore Immigrant Inclusion Partnership (NSIIP) is a coalition of community agencies and institutions focused on improving the settlement outcomes of new immigrants. Originally known as the North Shore Welcoming Action Committee (NSWAC), the Committee has led many initiatives to enhance the welcoming and inclusive nature of the North Shore.
But more can still be done. On average, 2,100 immigrants move to the region every year.
When the Department of Immigration, Refugees and Citizenship Canada (IRCC) repatriated settlement funding to the national level in 2014, 19 Local Immigration Partnerships (LIPs) were funded across the province.
NSIIP received funding to develop a 3-year Strategic Plan focused on reducing systemic barriers to immigrant integration at local and regional levels. The Strategic Plan was informed by extensive research and consultations with service providers, immigrants, community leaders, employers and North Shore residents.
Vision
The North Shore is an inclusive community where everyone has a sense of belonging.
Mission
NSIIP works collaboratively to support North Shore residents and organizations to ensure all immigrants have opportunities to fully participate economically, socially, and civically.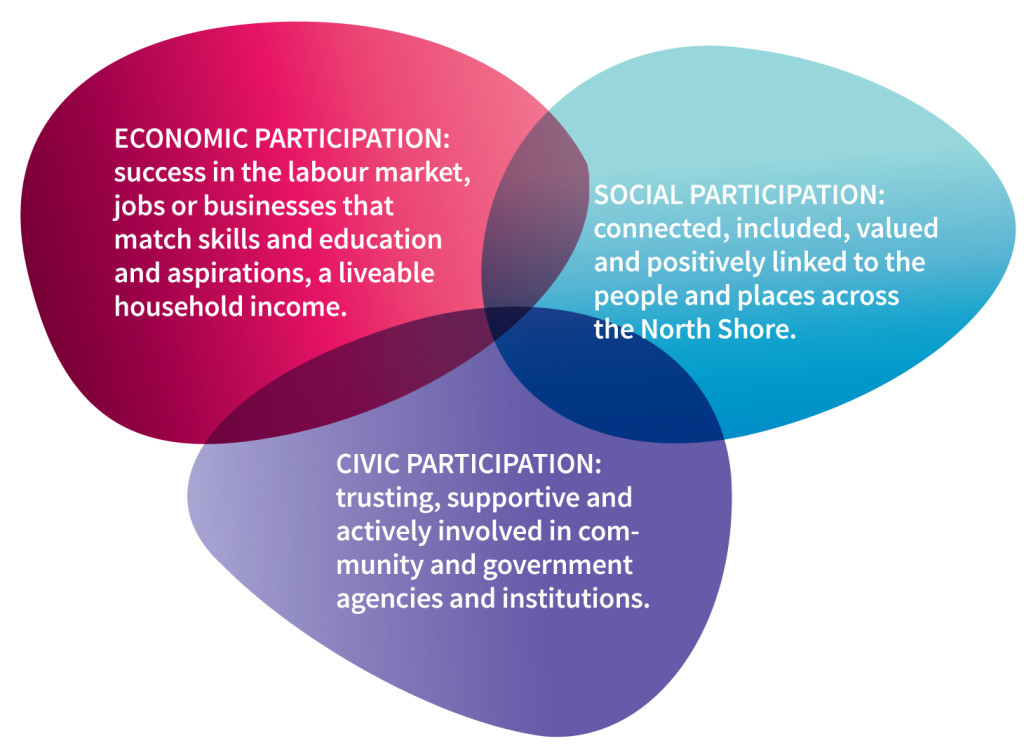 Guiding Values
Compassion
NSIIP conducts its work and initiatives with compassion for the settlement and integration challenges faced by new immigrants and refugees and longer term residents..
Respect
NSIIP members value the contributions of others and take the time to understand the perspectives
of others.
Collaboration
NSIIP members and the agencies they represent are committed to working together to achieve the goals established by the Committee.
Commitment
NSIIP members are committed to the purpose and goals of the Committee and regular attendance
and participation.
Creativity
NSIIP members seek innovative and creative ways to achieve the goals of the Committee.
Local Immigration Partnerships: Improving Integration Across Canada
Local immigration Partnerships (LIPs) build on local ser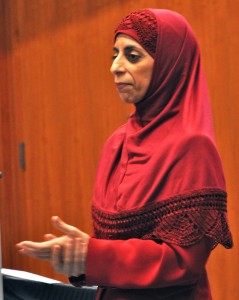 vices in order to optimize engagement, planning and coordination in the area of newcomer settlement and integration. LIPs do not deliver services directly to immigrants. Instead, they foster local engagement of organizations that offer services to newcomers, support community-level research and planning and improve coordination of services that help immigrants settle and integrate.
LIPs aim to enhance collaboration, coordination and strategic planning at the local level to make communities more welcoming and inclusive. These local partnerships first received funding from the Department of Immigration, Refugees and Citizenship Canada (IRCC) in Ontario in 2008. Since then, they have helped initiate innovative approaches to newcomer services in communities across the country.
Membership in these partnerships reflects a diversity of services within communities. Libraries, schools, hospitals, employment services, chambers of commerce, employers, local government, neighbourhood houses and women, child and senior services are some examples of typical LIP members, as they interact with newcomers regularly and can make recommendations about their needs.
North Shore Demographics
52.1% of recent immigrants
in the District of North Vancouver speak non-official languages most often at home.
Source: 2016 Census
12.2% of immigrants
in the District of North Vancouver are recent immigrants (landed in Canada between 2011 and 2016).
Source: 2016 Census
40.1% of recent immigrants
age 15 years and over, in the City of North Vancouver are in the low income bracket.
Source: 2016 Census
58.1% of recent immigrants
in the District of North Vancouver were between the ages of 15 and 44 years when they arrived in Canada.
Source: 2016 Census
47.4% of recent immigrants
age 15 years and over, in West Vancouver are in the low income bracket.
Source: 2016 Census
40% of labour force
age 15 years and over, in West Vancouver are made up of immigrants.
Source: 2016 Census